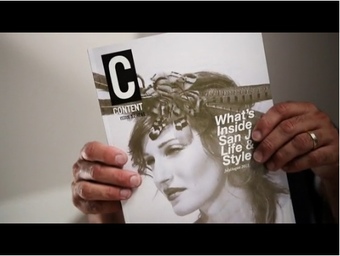 SUPPORT LOCAL
"As residents of San Jose, we started Content Magazine, a life & style magazine unlike any of its predecessors, to tell the stories of these inspiring individuals and businesses in San Jose. It's honest, visually appealing and highlights this creative side of San Jose.
It's been great publishing online and using Print-on-Demand, but in a world of electronic-this and electronic-that, a physical magazine continues to elicit feelings that an e-reader simply can't.  
 
Digital is great…but every time we show our pretty iPad friendly version to people, the response is always the same:  "How can I get that in print?" 
So, we're ready to take the next step: to print a magazine that doesn't compromise on the aesthetics.  
We're grass roots.  We've defined our vision.  We're building our brand.  But, we aren't too proud to admit that the time has come to ask for a little help.
Thank you for joining us as together we support local creativity and innovation."
If you can contribute to keeping a San Jose arts & culture supporter thriving, please visit their Kickstarter page here.