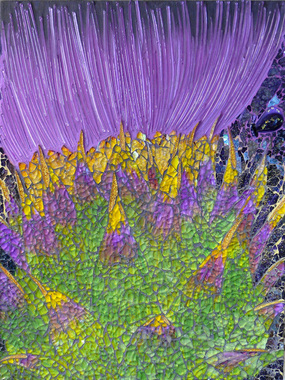 Mosaic Artists of the South Bay at Main Street Cafe & Books on view now through October 7th.
Featuring Contemporary Mosaic Artists: Angela Sanders, April Maiten, Corinne Friedman, Laurel Woodard, Lynne Strom-Berg, Kathy Richardson, Kathleen Sartain, Kathy Schuyler
Contemporary Mosaics expand on traditional mosaic techniques and encompass materials that range from found objects to the traditional Italian smalti glass used for centuries. This show includes artists using broken plates, stained glass, shattered tempered glass, smalti, all creating contemporary mosaic art.
Main Street Café and Books, 134 Main St,
Los Altos, CA 94022, (650) 948-8040