KALEID Gallery presents
Two Buck Tuesday June 21st 7-10pm
You're invited to join us for our monthly $2 art sale and quirky people get together!
We have another great lineup of art, demos and hands on activities!

Featuring: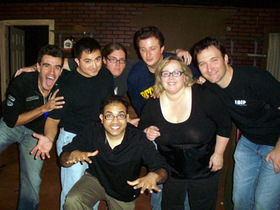 Sean Stryker & PARTY FOWL Welcome to Party Fowl! A short form improv group that will have you rolling! Party Fowl does interactive improv taken from suggestions from the audience - and make up scenes and improv games on the spot in
real time! See your suggestions come to life as we play from razor sharp wit and active imaginations. We always have a ton of fun everywhere we perform and everyone in the group does it just out of the love of being a ham. So please sit back and enjoy Party Fowl!
Cipacteo will show us how he makes a gourd & leather bag. Gourds have been utilized by native people around the world, from water containers, eating bowls, and bags for carrying sacred medicine.


Laurel will decorate people with Henna! Laurel will be offering traditional and non traditional small henna tattoo designs. They are all natural and last about 5-10 days. She'll also have a small collection of hand made greeting cards.


Nathan's Juxle Puzzle? "How to go from 3 simple lines to complex, 'shape changing' art pieces…in twenty minutes."?This is Nathan's personal answer to NOT playing Sudoku. The idea came in a moment of pure inspiration while he was drowning in a cup of black coffee.?The Juxle Puzzle is an imaginitive and challenging Strategy Game you can play at three diffrent levels of difficulty. All you need is a pencil, paper and your brain.?Complete the game and you can go to the Ultimate Next level and make Art. Exciting!?Come join him and…?Learn how to play the Juxle Puzzle Game. ?See some of Nathan's completed original pieces. ?Make your own pieces! It's a whole thing…
Matthew Seigel's tips4lovers helps you write a lover letter. we supply supplies, you bring address, love & $2. While visiting our table, check out our latest ZINE: HOW TO GET A BOYFRIEND (also available to read at Anno Domini Gallery ART OF ZINES 2011)
Join cheapskates Courtney and Jo Anne for another free project using recycled materials. Design a hanging lantern with a battery-powered LED and fused plastic shopping bags for your evening summer patio party. Visit craftingforcheapskates.blogspot.com for more projects to make on the cheap.

Jodi will host a Sugar skull demo. Make your own mini skull for $2! FREE for kids.
Plants are amazing sprouts of energy rising from the fertile soils of the Earth!? Learn a little about plants from Lara Sophia and buy some young plants to raise as your own and possibly eat later.? Seed Packet Raffle, no entry fee, one entry per person. Must be present to collect.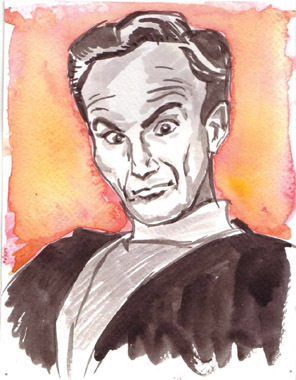 Our resident portrait artist David Mejia will be here to draw your portrait while you wait for a small fee!

Michael Denning will be making his collage buttons! Denning is an artist with the Heart of Chaos Artisan Collective and a volunteer art instructor in Santa Clara County Juvenile Hall. He will be creating art buttons out of his "Zen" drawings as well as helping others to create art buttons out of collage and drawings for Two Bucks. Each button is 2.5" and will cost you Two Bucks to make and take home. Proceeds from his sales will help to benefit non-profit Project Knew Groove, a charity art organization based in Half Moon Bay.
https://www.facebook.com/pages/Michael-Denning-Heart-of-Chaos-Artisan/51790415784

LIVE ARTISTS:?
Andre Hart ?
Kori Thompson
?Mike Borja
JehOiakim Santos
Morgan Richardson
Steven Recce
Nik Caesar
John Hageman


Beautiful music will be made by Gianfranco on the accordion & Jessica on the piano!
Sugar & Spice will be selling their delicious sweet and savory creations for only $2

?As always, $2 art will be on sale throughout the evening!

?Tuesday, June 21st, 7-10 pm - free & all ages welcome!

KALEID Gallery ?
88 South 4th Street ?
Downtown San Jose
?www.KALEIDgallery.com ?
(408) 947 1785

Would YOU like to get involved with Two Buck Tuesdays? Let us know!