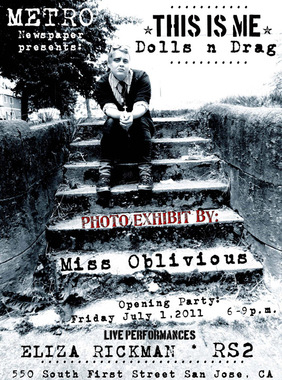 Although there's no South FIRST FRIDAYS art walk in July the art don't stop in the SoFA District!
On Friday July 1st METRO Newspaper will have the photo exhibit Dolls n Drag by Miss Oblivious with live performances by Eliza Rickman and RS2. 6-9pm at 550 So. First Street
And Caffe Trieste will have their regular Opera Night! presented by First Street Singers at 8pm at 315 So. First St.
Happy Fourth of July everyone!