Sun Foot + Pale Hoarse + San Francesca + Christine Shields this Sunday, March 6th

Sun Foot performing at Jeffrey Deitch's house in Los Angeles. (photo: Cheryl Dunn)

We have a special night of performances this Sunday, March 6th at the gallery featuring artist Chris Johanson's new band, Sun Foot.

Doors open at 7pm; Performances 7:30.
Admission: $5 (All ages welcome) RSVP here.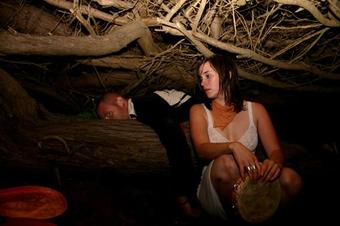 Pale Hoarse (Kyle Ranson & Kim Pierce)
http://www.myspace.com/palehoarse
Pale Hoarse is the musical project of San Francisco artist Kyle Ranson and friend Kim Pierce. The two create tortured harmonies and hauntingly beautiful melodies reminiscent of the late D.C. band Ida.
"The lyrics tend toward darkness, Christian corruption, bitter childhoods and love gone wrongóbut always there is redemption. Imagined the shipwrecked lovechild of Karen Dalton and Nick Cave singing up from a watery grave, or Jesus and Mary hanging out at night, harmonizing under bright stars in the desert. Like any good ministry, Pale Hoarse has built a devoted following that is expanding gracefully, gleefully, with each show they play. This is music for lovers, for sinners, for makers and seers. Itís tortured and tainted, itís gorgeous and glorious." ~ Kate Schatz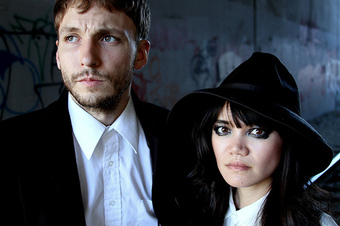 San Francesca (Harrison Russell & Star Quach)
http://sanfrancescamusic.com
"San Francesca (formerly Le Verita) is obviously influenced by the likes of post-punk bands like Joy Division, which it mixes together with elements of offbeat '80s synth-pop and straight guitar rock. What results though is definitely not dance music, nor do the drum machines and keyboards get treated as novelty. The music is serious, dark and carefully textured, with an understated intensity that builds gradually and slowly creeps underneath your skin. - Aaron Carnes, METRO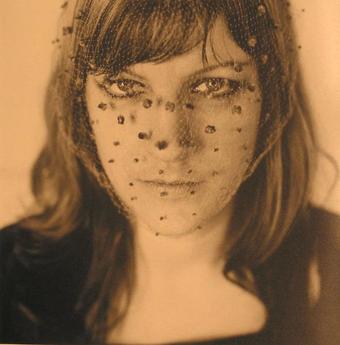 Christine Shields
http://www.myspace.com/christinephrisgneshields
"Shields is perhaps best known for her portraits of musicians, short-lived comic book Blue Hole and dark and humorous, Addams-meets-Gorey illustration work for countless small-press publications and zines. Her music, like her images, is dreamy, dark, melodic, harmonious, and high-lonesome. (That old-time influence has its hooks in her good.) If you want to make her day, compare her to Opal. You wouldnt be far off the mark." ~ Awesome Vistas.


Anno Domini
366 South First Street
Downtown San Jose
www.galleryAD.com
408-271-5155