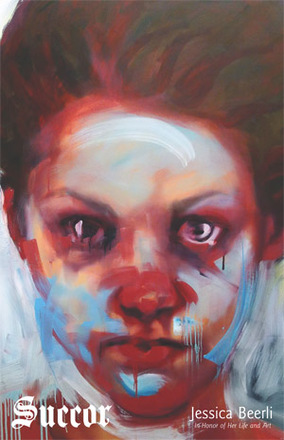 Succor In Honor of the Life and Art of Jessica Beerli

Opening Reception: Friday, April 1, 7-10pm, free & open to the public
part of the South FIRST FRIDAYS monthly art walk
http://www.southfirstfridays.com

Friends and Family Memorial: Saturday, April 2, 5-7pm
Friends and family are invited to view Jessica's art and celebrate her life in the company of others that knew her.
Please RSVP by email to Erin Taylor emargarettaylor@gmail.com or Facebook page: http://on.fb.me/JessicaMemorial

Jessica Beerli (1974-2011), a talented young artist who died in a tragic accident, left behind a provoking body of work that shows the potential of a truly talented young woman pursing her art.
Some of that work has been displayed here in a show that is as much a work in progress as the artist was herself. In addition to the finished work, some of the paintings on display are clearly early drafts, experiments in color and style that were leading Jessica toward her own distinct perspective. As she worked, she learned and this show is an unusual opportunity to see the progression of art while glimpsing its final form. Jessica planned to showcase her paintings at KALEID Gallery in February 2011. To honor her life, this comprehensive show has been organized by family, friends and the gallery.
"The purpose is not to sadden or shock you, but more to call attention to those who have little in their lives to smile about, and to make us realize how fortunate we are in spite of our daily struggles."
"Through these portraits I am attempting to create a space in the viewer and myself where a discussion for the potentiality of peace may take shape, root and thrive. A dialogue made possible by the universally powerful, ancient and deeply symbolic language, of painting." ~ Jessica Beerli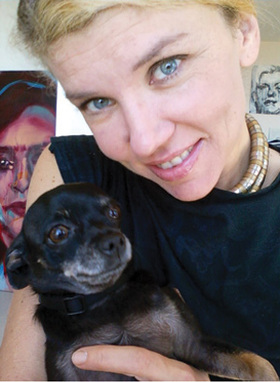 KALEID Gallery
88 South Fourth Street
San Jose, CA
info@KALEIDgallery.com / 408-947-1785
http://www.KALEIDgallery.com