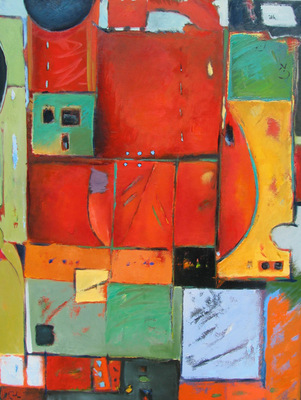 Gary Coleman's vivid landscapes are featured in the digital displays at Mmoon, the new Argentine empahadas restaurant at 177 W. Santa Clara Street.
Gary also has a one-person (mostly abstract oils) exhibition at Ameriprise Financial, high in the First Bank building at 1 Almaden Blvd.Suite 800.
An artist's reception is being given by Ameriprise on November 11th beginning at 6 p.m. Guests are invited to enjoy art, wine, cheese and glorious views of San Jose from the suite's expansive windows.