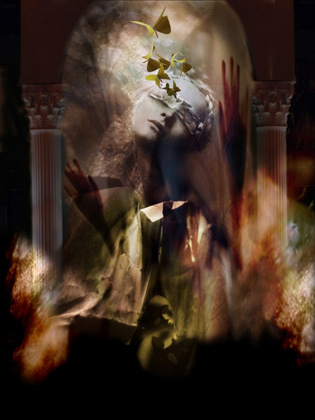 art work by Eddie Flores
Gallery Ten 10 returns from its summer hiatus with a special "collector's" show featuring the work of South Bay Artists.??
The genesis of the show is rooted in Curator/Director Al Preciado's passion for the arts.  During the quiet of the Gallery's? Summer hiatus, Preciado looked around his gallery-home and realized he had amassed a representative collection of who's who of South Bay Artists.  ??
What better way to kick-off the Gallery's 2010-2011 Season than to showcase the art of artists that Preciado has collected over the years. To round out the exhibition, Preciado decided to mix the best of his collection with the work of a few invited artists  who represent the works that "got away" or whose work  he's still hopeful of acquiring one day.??              
Opening Reception: Saturday, October 9, 2010? 
12 Noon to Midnight? 
Music at 8 P.M. by Bob and Yumi Show??
The show runs October 9th - November 24th?
Gallery Hours are Saturdays 12 noon to 6PM??
GALLERY  TEN 10?
1010 E. Taylor Street, San Jose, CA?
408-476-1968