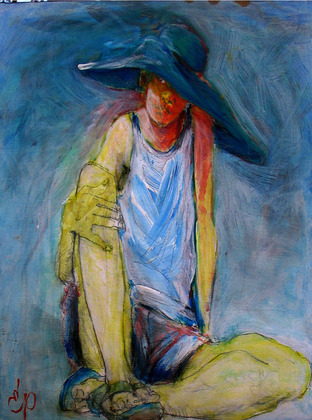 New Location: 42 Central Ave., Los Gatos (outside, in the back, in the gazebo.)
Date/Time: Thursday, July 15, 2010, 11:00 am - 8:00 pm
Free admission.
Pot Luck, BYOB or other drink. (If you can't, come on over anyway!)
This is art only this time (unless there's a spontaneous reading as open mic). Elizabeth is offering her sketch pad art, normally $50 for $5 as well as works on board and backframed, normally $600 for $150.
Come over to relax and chat and look at the beautiful view.
Facilitator: Elizabeth Parashis
artpages@earthlink.net