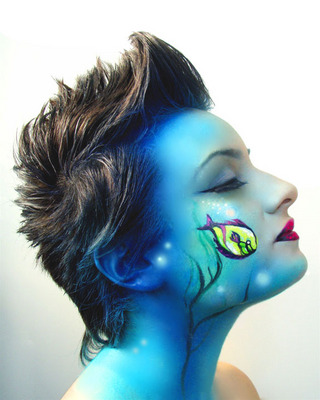 Munio-Ink, San Jose Fashion Art Music (SJ FAM), and KALEID Gallery present SeaSkin.
Featured artist, Sandy Munio-Sanjurjo will showcase unique, contemporary artwork inspired by the beauty of the Sea. From mixed media pieces to portraits of body painted subjects, Sandy expresses her oceanic passion with a sexy new twist.
Sandy has chosen Oceana as the beneficiary of this exciting art showcase. Oceana's vision "seeks to make our oceans as rich, healthy and abundant as they once were."
Proceeds for the charity will come from the auction, donations, and the $10 admission fee.
We invite all to join us on this special night of art and music. This is a great way to support local artists and enjoy a beautiful evening, while giving back to a worthwhile cause.
Artist's Reception & Auction:
Saturday, July 17, 2010, 6-9pm
$10 donation at the door
Exhibit on view through Friday, July 23, 2010.
KALEID Gallery
88 South Fourth Street
Downtown San Jose
http://www.KALEIDgallery.com/
408.947.1785
Parking: street metered parking (free after 6pm) or 4th St. Garage (@San Fernando) $3 after 6pm.
For more information, or to donate directly, please visit: http://sites.google.com/site/munioinkseaskin/home