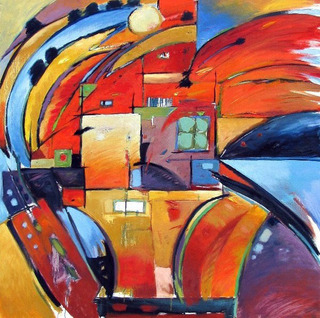 Gary Coleman has found a way of increasing his studio space; put the art somewhere else.
He currently has 15 pieces in the Mountain View Tied House, 5 at the Mistral Restaurant in Redwood Shores, 8 at the Olio Restaurant in Campbell, 12 at the Stone Griffin Gallery in Campbell and 4 at the Los Gatos Museum's Art Gallery, not to mention 15 pieces in a bridge club in Palo Alto. Good news, bad news: Using time to put art out limits the time to fill the studio with new work.

Gary is showing both his landscapes and abstracts.
You can see more of Gary's works here: http://garycolemanartist.com