Join us for the South FIRST FRIDAYS Art Walk & the 3rd Annual SubZERO Festival!
June 4th, 6pm 'til MIDNIGHT In the SoFA District
(on So. First Street between San Carlos and E. Reed streets & beyond!)

In addition to the South FIRST FRIDAYS art walk, So. First St. in the SoFA District will be shut down 6pm-midnight for the 3rd Annual SubZERO Festival a diy, artistically bent, hi/lo-techno mashup where street meets geek.
This highly anticipated event is the only of its kind in the region featuring 100 artists, performers and musicians of the subculture genre that thrives in Silicon Valley.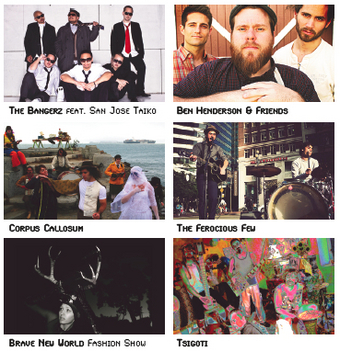 As an artist, you may want to bring your sketchbook and pencils for the special edition of Dr. Sketchy's Anti-Art School out on South First Street from 7pm thru 10pm! Models include Persephone Tribal Belly dancers, Museum Proper puppet, Brave New World models and more!
For more info visit:
http://www.SubZEROfestival.com and http://www.SouthFIRSTFRIDAYS.com