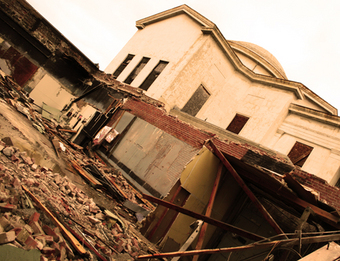 Coffee, Tea, and Artistry at Red Berry Coffee Bar presents:
Lost San Jose – Endless Wandering Days by Josh Marcotte
Artist's Reception: Friday, June 18, 7-9 pm
Join us for the downtown San Jose opening of Lost San Jose – Endless Wandering Days, Josh Marcotte's fascinating and poignant view of the hidden, overlooked, and often unwanted reminders of our city's past and present glory.
Meet the photographer, Josh Marcotte, a writer and lifelong San Jose resident. Fresh baked treats will be served. Artisan coffees and teas are available to complement the sweets and lift your spirits. An easy walk from downtown San Jose, Red Berry Coffee Bar is located directly across from City Hall. Street and covered parking is available.
Red Berry Coffee Bar
231 East Santa Clara Street
San Jose, CA
408.286.0508
www.redberrycoffeebar.com