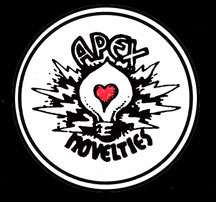 At this year's show will be a Legends of Underground comics reunion. Spain Rodriguez, Dan O'neil, Ted Richards, S. Clay Wilson, John Thompson, Don Donahue and Mark Bode. These early pioneers in the underground comic scene will be in attendance.
Also happening is 240 tables of vintage to modern toys and collectibles, special appearances by Joyce DeWitt & Priscilla Barnes from Three's Company and actress Ola Ray (played the part of Michael Jackson's girlfriend in the "Thriller" video).
Saturday, March 20th
Santa Clara County Fairgrounds
344 Tully Road, San Jose, CA 95111
Early Bird 9 AM - 10:59 AM, admission $15.00
General admission 11 AM - 4 PM, admission $5.00 / Kids under 12: $2.50
Visit http://www.timetunnelnews.blogspot.com/ for more information.