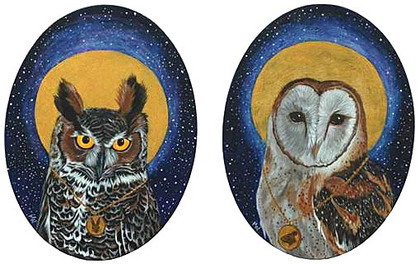 KALEID artist Michelle Waters has four paintings from her Owl Saints series featured in the Free As A Bird 3rd Annual Bird Show exhibition at the Cactus Gallery in Eagle Rock, CA.
The exhibition is in recognition of National Bird Day. It is a popular group show that celebrates the flight, song and freedom that birds symbolize.
Exhibition is on view January 9 February 10, 2010.
Cactus Gallery
4534 Eagle Rock Blvd.
Eagle Rock, CA 90041
www.eclecticcactus.com