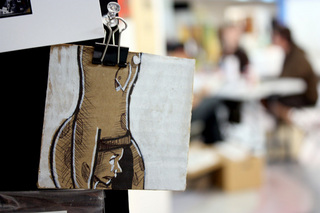 Thanks to everyone that came out to the recent Two Buck Tuesdays event on Oct. 21st at KALEID Gallery. Eddie Flores and the TBT Crew put together a great night of interesting, inspiring speakers and sketchers.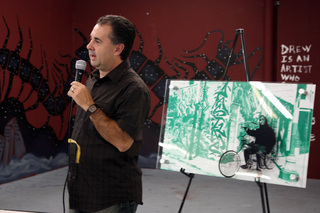 Special thanks to Carlos DaSilva for sharing his photography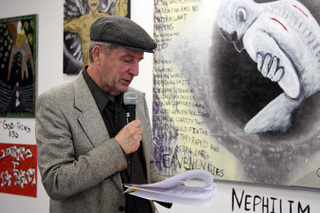 and to Donald K. for his poetry
and to Masha Art for her Halloween fashion show of hand painted clothing.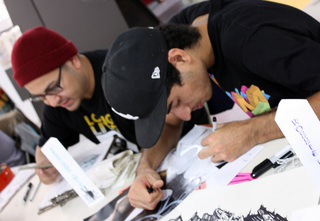 Live sketchers included: Fernando Amaro, Robbie Lopez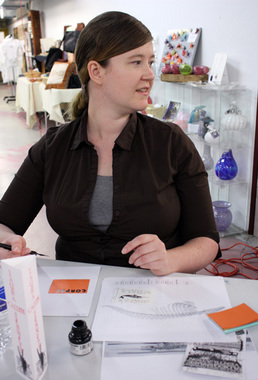 Laura Callin Bennett
and Timothy Tsun.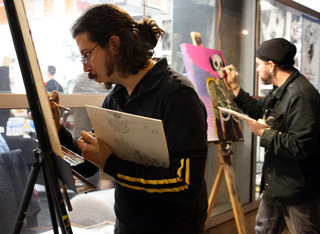 TBT crew members Drew Clark and Michael Foley painted throughout the night out front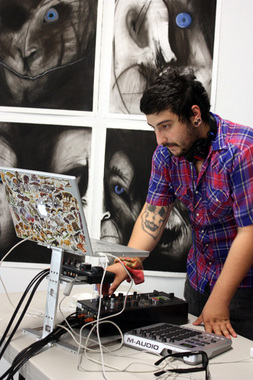 and great music by Sid Licious!

Save the date for the next one- Third Tuesday November 17th, curated by Trina Merry!
If you're an artist that would like to participate in the Two Buck Tuesdays $2 art sale, just bring in 6-8 works of art sized 4" x 6" or smaller with your full contact info on the back (you keep all the proceeds) no later than Saturday November 14th at 3pm.
KALEID Gallery
88 South Fourth Street
Downtown San Jose
408-947-1785