If you haven't been by KALEID to view the featured exhibits this month, you should try to make it soon as it comes down at the end of the month. Both exhibitions are dramatic and each delves into the darker recesses of the human psyche: Drew in his observation of each generation's obsession with the apocalypse and Julie in her coping with severe anxiety through her drawings.
KALEID Gallery
88 South Fourth St.
Downtown San Jose
Gallery hours: Tuesday thru Friday, noon - 7pm, Saturday, noon - 5pm

Save the Date: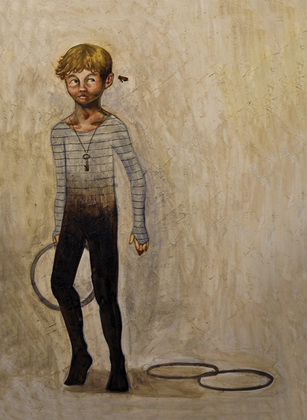 Fragile Things by Lacey Bryant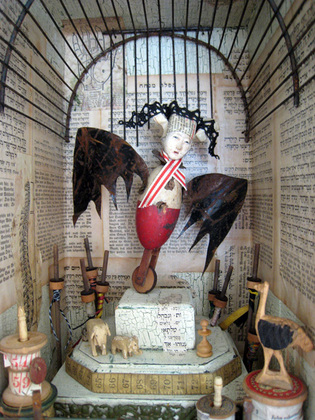 Carnival of Lost Souls by Jen Renzel
First Friday November 6th. Opening reception 7-9pm for two new feature exhibits: Fragile Things, new paintings by Lacey Bryant, and Carnival of Lost Souls, new assemblages by Jen Renzel.