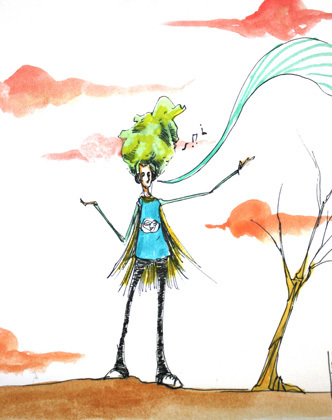 Two Buck Tuesdays is getting bigger and better this year with the recently added live sketch sessions and featured curators of each event.
If you would like to get samples of your work out to a wide audience in a fun, affordable way, you're welcome to participate in the $2 art sale component of the Two Buck Tuesdays event.
Just bring in 6-8 works of art sized 4" x 6" or smaller with your full contact info on the back (you keep all the proceeds) no later than Saturday October 17th at 3pm.
Then join us on Tuesday, Oct 20th for Two Buck Tuesday curated by Eddie Flores. Scheduled speakers include artist Carlos DaSilva, poet Don K. and a fashion show by Masha Art. Live sketchers include Robert Lopez, Fernando Amaro, Laura Callin Bennett and Timothy Tsun.
KALEID Gallery
88 South Fourth Street
Downtown San Jose, CA
www.KALEIDgallery.com
408-947-1785
Gallery Hours:
Tuesday thru Friday, Noon - 7pm
Saturday, Noon - 5pm
First Fridays til 9pm