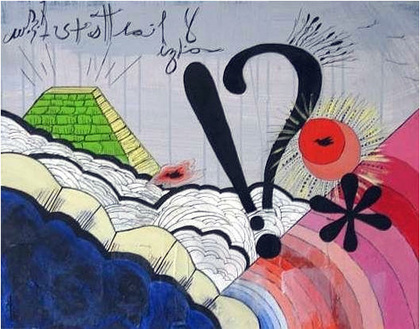 Melissa Ann Sweat's To Where From Here? & Other Works , is on view now through Oct. 10 at Mission City Coffee in Santa Clara.
The artist's reception is Thursday, Oct. 1st at 7 p.m.
"The show deals largely with the feelings of uncertainty and doubt, shock & awe, surrounding 9/11 due to my delving into the 9/11 Truth Movement and similar research. My other work focuses on a variety of topics: womanhood, the spirit, mental health, and politics."
Mission City Coffee
2221 The Alameda
Santa Clara, CA