After a short hiatus in July, South FIRST FRIDAYS is back with an exciting lineup of new exhibits, a new SoFA art venue and a SJ Jazz Fest kick off event on the STREET MRKT live music stage!
Below are a few evening highlights: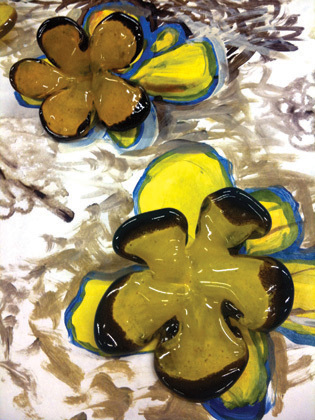 7-9pm is the artists' reception for TANGLE: wandering off trail by Janett Peace and Matthew Bailey Seigel at KALEID Gallery located at 88 South Fourth Street.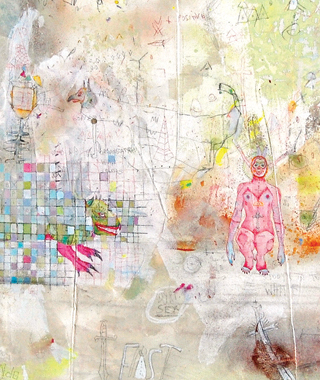 Anno Domini debuts São Paulo artist PJOTA's solo exhibition in the gallery and hosts the outdoor STREET MRKT, an indie DIY urban fair. Located in front of A.D. gallery, you can view and purchase art from 30 booths by San Jose artists/creative vendors. listen to live music by Delhi, India's MIDIval PunditZ w/ Karsh Kale at 8pm and San Jose's own Panthelion with visuals by M Dot Strange at 10pm and it's all free!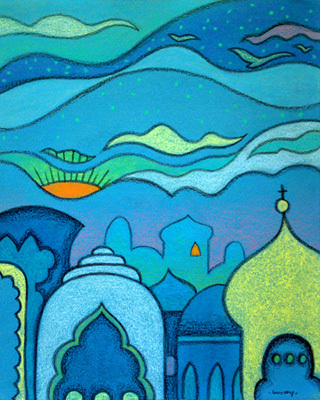 Caffe Trieste hosts an artist's reception for Woody Miller's solo exhibition Fables, Stories, and Far Off Places with music by Opera San José.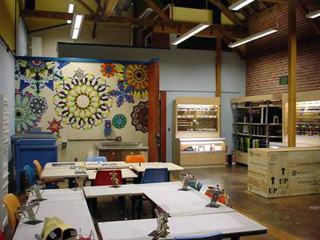 We are very pleased to welcome The Art Glass Center of San Jose to the SoFA District. The center, located at 465 So. First, will be open and hosting a glass demo by Lionel Chapital. Come by and welcome them to the neighborhood!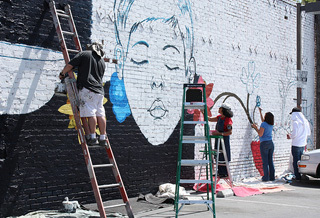 You are invited to come and celebrate the completion of "A Place In Mind", a large-scale mural in downtown San Jose's SoFA District by artist José Arenas.
José started working on the mural six weeks ago and it was recently completed with the help of two gifted artists, Michael Torchia and Oscar Lopez, and a host of enthusiastic volunteers. José will lead a tour of the mural and light refreshments will be served at the mural site on the corner of South First and San Salvador streets.

These are just some of the events for August 7th's South FIRST FRIDAYS artwalk. For the full event schedule of all 13 participating venues, please visit http://www.SouthFIRSTFRIDAYS.com