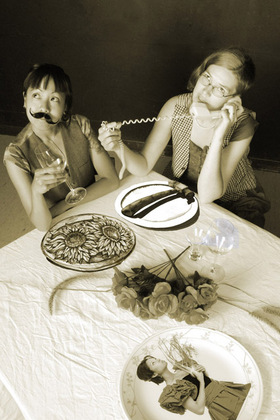 Lunch with John and Vincent
From July 31 to Aug. 28th, On the Corner Music presents art by Kate Stewart, Roan Victor and Wei Hwu.
Although widely different in message and technique, these three artists have banded together to give a multifaceted perspective of a common subject.
An awesome party will be held on July 31 from 8pm to midnight featuring the musical stylings of Ester Kang, Zonky Flay, and Benjamin Henderson.
On the Corner Music
530 E Campbell Ave
Campbell, CA 95008
(408) 871-0305