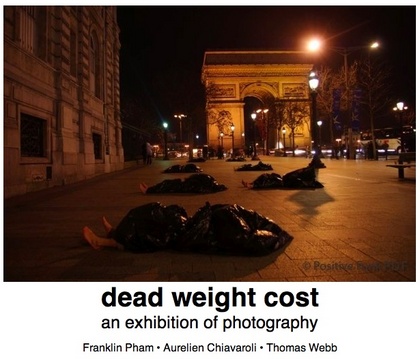 Persistence of death.
we live with that fact that they are dead.
and that we don't know them
we don't know what happened
we don't know the reasons, the causes.
Ok
I know how to say it in English
those pictures is tv news as I see it.
But I want to believe that every day is a second chance.
Reception: February 3, 2009, 6:00 PM
proceeds to benefit the Global Understanding Institute
Exhibit dates: February 2-5, 2009
San Jose State University Student Galleries
Art Building, Gallery 5
San Jose State University (SJSU)
San Jose, CA
408-924-4330