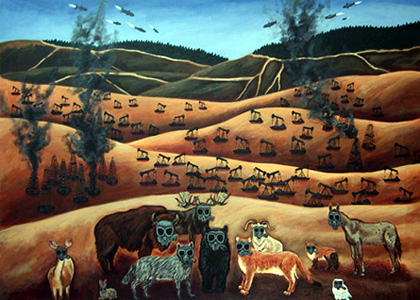 Michelle Waters will be exhibiting 3 paintings, including the above Land of the Free.
Congratulations! to current participating KALEID artist Michelle Waters for her invited inclusion into a very impressive group show amongst the likes of Laurie Anderson, Sue Coe, Milton Glaser, Guerrilla Girls, Joel-Peter Witkin and many others.
The exhibit runs November 1 thru December 20th, so if you find yourself in Albuquerque be sure to check it out.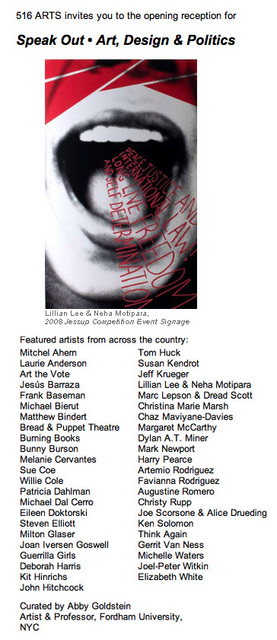 Speak Out - Art, Design & Politics
516 ARTS
516 Central Avenue SW
Albuquerque, NM 87102