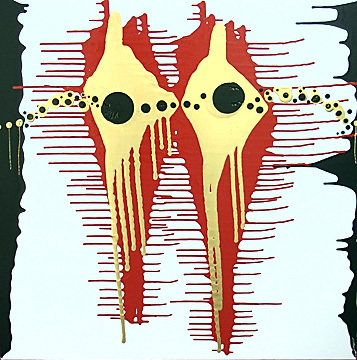 Now is Already Past by Gianfranco Paolozzi
Caffe Trieste, 315 South First Street
Artist's Reception First Friday, Sept. 5th, 8pm 'til late
in conjunction with South FIRST FRIDAYS artwalk
This new series of metallic works on canvas is a contemplation of being "present" for Gianfranco. "I start with a line. I start with a color. I start on one canvas. After the first canvas absorbs the initial lines the second canvas has marks, a continuation of what was present, now past, on the first canvas. The third and forth canvasses follow. All 4 white surfaces have marks. I'm here. I was there. All the lines become actions of the past. I continue to mark them and I continue to create the past of the present pleasures and pains".
Exhibit on view through September.