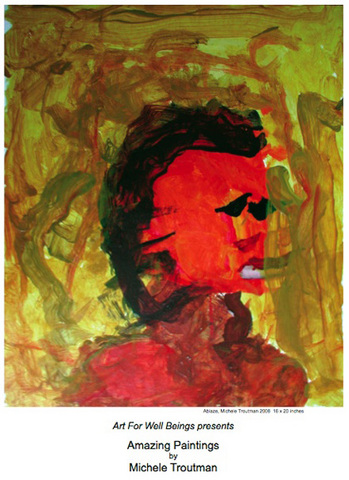 Art For Well Beings presents paintings by Michele Troutman.
Paintings created over the past three years illustrate Michele's marvelous journey. In 2005 at age 29, holding a brush for the first time, she began painting under the direction of Judy Gittelsohn and has leaped through learning curves that take most of us a life time. Michele demonstrates her ability to interpret the world with the touch of a poet.
A reception for the artist will be held on September 13, 2008 2:00 pm - 5:00 pm at the Emerson Center Gallery - Art For Well Beings - 2800 West Bayshore Road, Palo Alto, CA 94303.