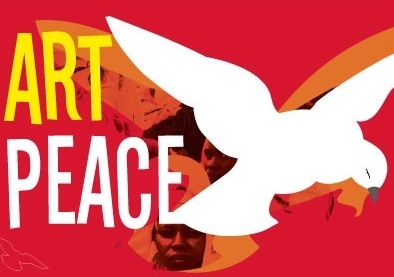 ART PEACE: Darfur Awareness
Saturday, July 26th, 1pm-10pm
Art Ark Gallery
1035 South 6th Street
San Jose Ca,95112
The event July 26th is a day long concert and a celebration of artistic expression and peace. There will be a gallery full of peace inspiring art, and an outdoor presentation of the winners of the "Art Of Politics 2008" National Graphic Design Contest. There will also be interactive teach-ins about the situation in Darfur via Camp Darfur, an organization dedicated to ending genocide.
The art ark, an art living space with it's own gallery and outdoor amphitheater area, will be transformed into a festival, where people can write letters to congress, check out visual art, live painting, participate in art, and listen to some really great bay area bands and solo artists all day long.
At dusk, there will be a presentation of the documentary on Darfur called, "They Turned Our Desert Into Fire," under the open sky and a conversation with the film maker Mark Brecke, along with perspectives delivered by refugees from Sudan.
Entry is by donation, but no one will be turned away for lack of funds. All donations will go to help refugees from Darfur.
Pic nic encouraged!
The bands for the event include:
A Decent Animal
Case in Theory
Ambience
RS2 Solid Sound
J Jonah and Timeless
Hans Keller Band
The Arcade Rebellion
The Stars Misplaced(solo)
Cast Iron Songs
G Willikers
Ghost Tree
Michael Medina
for more information check out myspace.com/artpeacesj