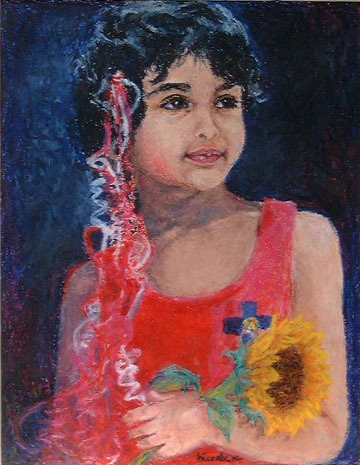 Free Art Demo at Saratoga Library by Kushlani Hall

KALEID gallery artist Kushlani Hall will demonstrate oil pastel painting April 21, 7.30pm.
Location: Saratoga Library, Community Room
13650 Saratoga Avenue
Saratoga, Ca., 95070-5099
408.867.6126
Hall exhibits at Solo Gallery, Los Gatos and KALEID gallery, San Jose. A native of Sri Lanka her work reflects the essences of two cultures. Formerly working as a scientist she switched her career to art. She has also started a line of unique artistic fine jewelry. She has won awards for both paintings and jewelry.
Event sponsor for this demo is Saratoga Contemporary Artists.