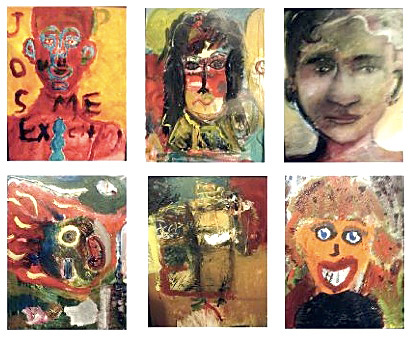 Judy Gittelsohn sent us a note: If you couldn't make the opening, you can still view this extraordinary exhibition of portraits by the artists of Art For Well Beings on display now through the end of March. These pictures were painted during the recently completed series of classes by an amazing group of adults, kids, and young people with developmental disabilities.
The Emerson Art Gallery
2800 West Bayshore Road, Palo Alto, CA
Open by appointment - call (650) 776 - 8297.