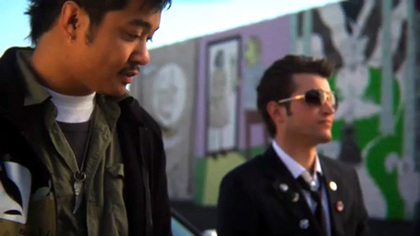 While in a SJSU screenwriting class, Paul Encinas conceived and wrote Glory Boy Days and it's showing at the Cinequest Film Festival on March 7th & 8th.
It looks amazing and there's alot of favorable reviews for it's story, cinematography and writing....from the Cinequest site: The pain and ecstasy of being young glow like ember in Glory Boy Days, one of the most extraordinary debuts at Cinequest.
On the day he turns twenty-one, Lando takes stock of his life so far and looks ahead at what the future holds for him. He may be worried about going to college and standing up to his stepfather, but to his friends finding a good party is the concern of the day...
Local friends and former classmates make up the cast and crew, and local hangouts make cameo appearances as well. Glory Boy Days debuted at Slamdance Film Festival, one of only 29 films selected out of 1200. Congratulations Paul and to everyone involved!
View trailer here, and buy tickets here.