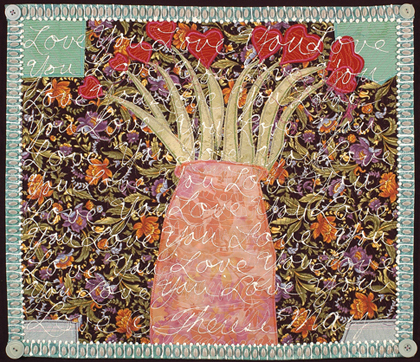 Therese May's May Flower #3 (pictured above) will be on display at the Gregory Kate Gallery at 925 The Alameda # 101, San Jose until the end of January.
The exhibition features 20 different artists and their interpretation of the theme of LOVE. The gallery is encouraging you to visit and vote for your favorite artwork with cash prizes awarded to the winning artists.
For more information call 408-271-2626 or visit www.GregoryKateGallery.com
More of Therese's fine work is available at KALEID gallery at 88 South Fourth St.