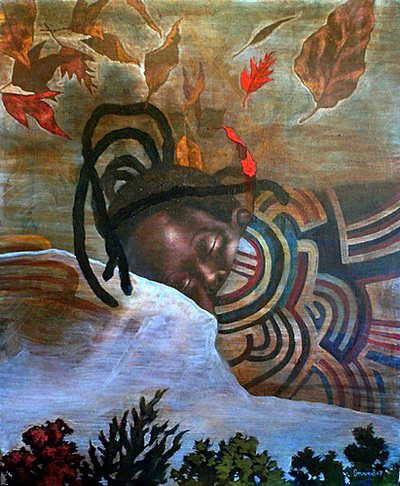 Above image: Andy Gouveia, Down in Fall, mixed media, 24" x 20", 2007
Fellow (past and present) Phantom / KALEID artists Ema, Andy and Lucy are featured artists in this upcoming exhibit. We'll see you there!
BackWater Arts Gallery Presents: Self-Referential
This exhibition highlights how we, as artists, see ourselves both singularly and in context of a multi-fasceted shared experience of contemporary society. Works featured include: photography, ceramic sculpture, cast metal, lithographic prints, drawings and paintings.
Artists Featured include: Jason Adkins, Colin King-Bailey*, Kim Cook, Lucy Liew, Andy Gouveia, Sharona Oshana*, Julie Jacobson, Eugene Rodriguez, Erin Emiko Kawamata, Ema Sintmarian-Harris, Susan Komar
* studio resident of BackWater Arts
Reception: January 5th, 6-10pm
Show Dates: January 5th – February 9th
Gallery Hours: Thursdays 1-7, Fridays 12-5, Saturdays 12-4
Gallery Location: 681 Quinn Ave, San Jose