Join us at KALEID Gallery for this upcoming TWO BUCK Tuesday, April 16th, 7pm-10pm!
Come enjoy an inspired evening of performances, live painting, $2 art, drop-in sketching table & quirky people get together! It's open to all ages and free!

Life Drawing by Philip Vose
Bring your pencils and sketch pads for a Costumed Life Drawing session with Lara Sophia and her lovely models!
Sculptor David Canavese will give a free workshop teaching you some of his papercraft skills! All materials are provided.
LIVE ART by:
James Pollard

Jehoiakim Santos

Felipe Jimenez 

Force 129 will be selling his $2 jars

Nic Caesar - $10 sketches on demand. 

John Hageman
Jeff Bramschreiber

Steven Reece

Al Preciado: "El Jeffe and the Crew"

Cecile F. Zapanta

Maricruz Mendoza
Leeonista
LIVE MUSIC by:

Chris Reed (http://www.ChrisReedMusic.com)

Live Jazz DJ set from Andrew Sparacino of D'n'∆

TWO BUCK Tuesday is April 16th, 7pm-10pm!
Free & open to all ages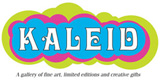 88 South Fourth Street (@ San Fernando)
San Jose, CA 95112
info@KALEIDGallery.com
408-947-1785
Gallery Hours: Tuesday – Saturday, noon -7pm
Free admission